We use smartphones for a lot of things. We listen to music, play games, watch video, and talk to one another on social media. Another use for smartphones is to make our lives easier. Thankfully, there are plenty of apps that can do just that. You carry this thing on you all the time so why not let it make your life easier? Here are the most useful apps for Android!
Applock
Applock is a security oriented app that locks down your apps. The way it works is you decide which apps you don't want other people getting into. The app locks those apps down and anyone trying to access them has to input a password. It's simple enough to use and it should be available on most devices. It also has a few different ways that you can pay for it. That means you can choose the one that works best for you. It's a classic and it's one of the most useful apps out there.
CamScanner
CamScanner has been around for a long time and it's one of the most useful apps out there. You can use the app to scan documents into your phone and convert them to PDF format. You can then send that document through email, save it to your device, and you can even fax it for a nominal fee. It seems to hit all the check boxes you'd want in an app like this. You can use most of the features for free or you can pay for a subscription if you intend on using it very heavily. In either case, it's a must have. Especially during tax season.
IFTTT
IFTTT stands for "if this, then that". It's an app that allows you to create commands to carry out a set of basic tasks. What's great about the app is the sheer number of services, products, and other apps that have IFTTT support. You can have it turn on your smart lights in your home, save images from Instagram and upload them to Dropbox, and there is even some Google Assistant support. It's definitely one of the most useful apps out there and it's also a must-have for those who want more automation.
Financial Calculators
Financial Calculators is a nifty little app that can calculate a ton of different things. The tool is set up so that you can figure out anything from how much of a tip you owe to the compound annual interest on a large loan. Some of the other things it can do is calculate loans, 401K, APR, credit card payoff amounts, and even US inflation. It also comes with a currency converter, a ROI calculator, and a compound interest calculator. The best part is that it's completely free.
Google App
The Google App (also known as Google Now) has so many little tricks that it'll take you weeks to learn them all. It's basically an extension of Google's Voice Search that also does things like show you the weather, news that you might be interested in (based on your search history), and other bits of information. On newer versions of Android, you'll also have access to things like Google Now on Tap and other tools to make life easier. You can pair it with Google's keyboard Gboard and you'll have the power of Google Search virtually everywhere.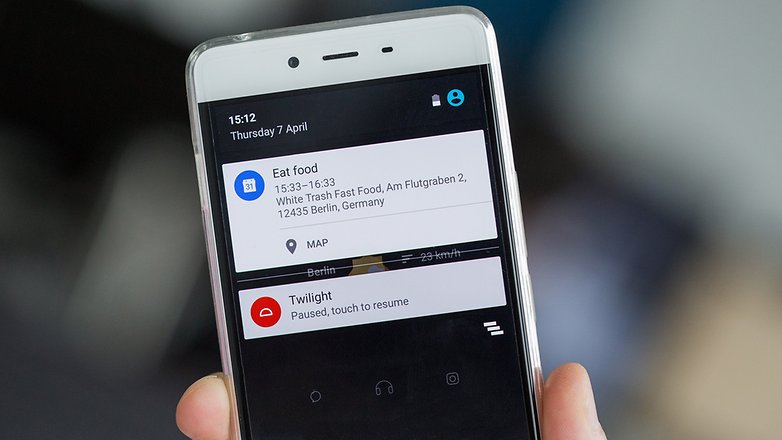 Google Drive suite
Google Drive and its suite of apps are among the most useful apps available anywhere. The full collection includes Google Drive, Google Docs, Google Sheets, Google Slides, Google Keep, and Google Photos. Between these apps, you have a full-fledged office suite complete with a note taking app, cloud storage, and a place to back up all of your photos and videos for free. You can purchase additional Google Drive space if you need to as well. There are other decent office apps, but few even come close to the level of functionality you get with Google Drive.

Google Translate
Google Translate is the go-to translation app available on any platform. It has received a number of updates over the years, including the ability to use your camera to point at something and have it translated in real-time. There is also a neural network powering the platform that helps make translation even more accurate. It has a slew of additional features as well, including the ability to translate a two way conversation in real-time. It's a must-get for anyone traveling virtually anywhere and it's also completely free.
Comments
comments
Follow Mobizone