The 2018/19 English Premier League season is just days away from kicking off and in as much as we anticipate another great moments of 380 football matches, it is imperative that we are up-to-date with its history, facts and statistic that has made the Premier League one of the most watched football league in the World.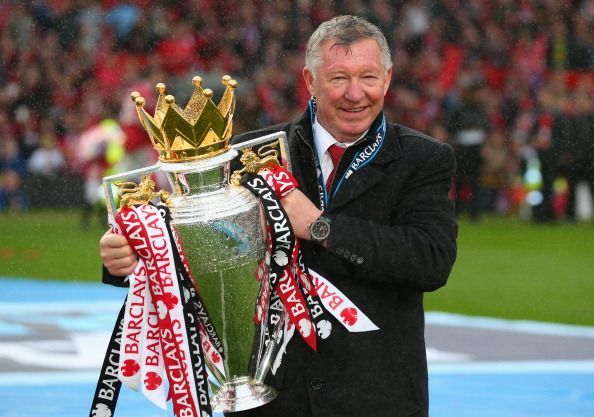 The English Premier League was formerly referred to as the the Football League before its rebirth in 1992. Liverpool used to be the overall champions, having won the title 18 times. The appointment of Sir Alex in late 80s and Manchester United's youth revolution saw the Red Devils dominating throughout the 90s and throughout the first decade of 2000s. Arsene Wenger came closest in challenging United's era of domination with Arsene Wenger taking charge in 1997, although he was only able to guide the Gunners to three Premier League titles. The early mid 20s saw the rebirth of Chelsea with Abrahamovic ownership and Mourinho being in charge saw Chelsea ended a 50 years League title barrenness.
Manchester City came to frame with Sheikh Mansour taking over in September 2008, spending big and have since won three Premier League titles. With Man United losing Sir Alex Ferguson in 2013, Premier League became more competitive that even Leicester City managed to win their first title in a disastrous 2015/16 season. Liverpool are yet to win their first title since they last won in 1990.
Most Premier League Titles:
| | | |
| --- | --- | --- |
| Team | No of League Won | Last Won |
| Man United | 13 | 2012/13 |
| Chelsea | 5 | 2016/17 |
| Arsenal | 3 | 2003/2004 |
| Man City | 3 | 2017/18 |
Other Records
Most consecutive PL title wins
3 – Manchester United
(1998/99-2000/01 & 2006/07-2008/09)
Biggest PL title-winning margin
19 points – Manchester City
(2017/18)
Smallest PL title-winning margin
0 points, +8 goal difference – Manchester City (2011/12)
Points Records
Most PL points in a season
100 – Manchester City (2017/18)
Fewest PL points in a season
11 – Derby County (2007/08)
Most PL points in a season without winning the title
89 – Manchester United (2011/12)
Fewest PL points in a season to win the title
75 – Manchester United (1996/97)
Most PL points in a season for a club to be relegated
49 – Crystal Palace (1992/93 – 42 matches)
42 – West Ham United (2002/03 – 38 matches)
Fewest PL points in a season for a club avoiding relegation
34 – West Bromwich Albion (2004/05)
Wins 
Most PL wins in a season
32 – Manchester City (2017/18)
Fewest PL wins in a season
1 – Derby County (2007/08)
Most PL home wins in a season
18 – Chelsea (2005/06)
18 – Manchester United (2010/11)
18 – Manchester City (2011/12)
All Time Top Scorer
Alan Shearer
260
Wayne Rooner
208
Andrew Cole
187
Comments
comments
Follow Mobizone