It's barely four days to the World Cup and the we can then look forward to exciting moments as Brazil look to add to their fifth title. In recent edition, we have preview the Super Eagles chances of getting past the group stage while we also look at possible threats from their opponents, including Argentina.
Today, we will discuss the chances of the real contenders and this features Brazil, Spain, France, Argentina, Germany. This group of teams fall into the category of those that could actually lift the trophy in Russia. We shall analyze their chances, one after the other.
Brazil
The Samba Boys of Brazil are out to notch their sixth World Cup trophy in Russia. Unlike 2014 when the whole squad was heavily dependent on Neymar, Brazil have got a stronger team this time around. From defence to attack, thdy look a very strong contender. Aside Neymar, they have got the likes of Coutinho, Willian and Firminho while the midfield is composed of highly rated Casemiro, Fernandinho, Fred. Whilr they have also got a very strong defence with the likes of Thiago Silva, Miranda, Marquinhos, Marcelo, Filipe Luiz etc.
Far from just having players, their recent friendlies have shown Brazil have come with no jokes this time around. Reeling from the 7-1 embarrassment against Germany in 2014, Brazil are seriously considered as one of the major contenders for this year's World Cup.
Spain
The Tiki-taka maestro of Spanish national team remains the core of their style and even though they might have not won the last World Cup, they have a track record of making huge statements in European and World Competition. The Spanish national team is composed majorly of players from two of the most successful teams in Europe. Led by fantastic captain, Sergio Ramos, Spain are once again likely to conquer the world. Their decision to drop Chelsea's striker Morata for Diego Costa would be a very crucial move by the Spanish coach. In recent competitions, Spain have concentrated their playing style on their midfield. While it had worked for them in the past, they suffered lack of good striker in the last World Cup. Spain have got a very composed team and their midfield creativity of Isco, David Silva, Iniesta and general style of play could unlock any defence in the world.
France
The most star studded and confused team amongst them all, France's individual brilliance looks greater than the team as a whole. Lost the chance to win the Euro Cup to Portugal in 2016 despite having controlled most part of the final. The French national team is so endowed such that droped playera would walk straight into another national team without hitch.
With Kante and Pogba at the heart of the midfield, and also Griezmann and Mbappe upfront, the French national team are capable of winning another World Cup since 1998.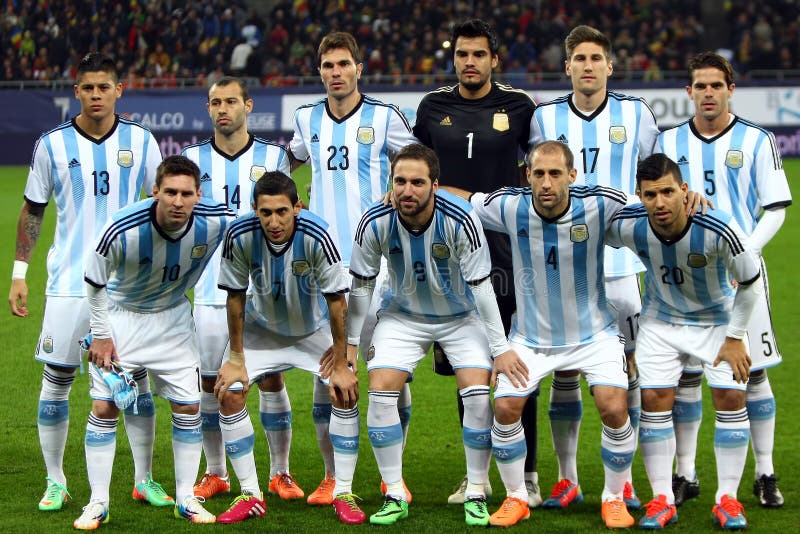 Argentina
Very unlucky not to have won the World Cup last time in 2014, Argentina will be desperate to put things right this time around. Despite having the best player of all time in their squad (Messi), Argentina has failed to win a major competition (both continental and international), all down tobad luck. This is probably Messi's last chance to win a major silverware with his country, he would be a form of inspiration to the other great players in the squad.
Argentina has got one of the most intriguing attack set to storm Russia. Messi would only need to appeal to Higuain not to afford a single mistake or needs to get things done himself.
Germany
The defending champion and one of the most consistent team, the German national team have exceled under the guidance of Joachim Low. The team is not star driven unlike others but are strong enough to do the damage. They have got a very strong counter attcking syle of play, one which they used to destroy Messi led Argentina in 2010.
The omission of the 2014 winning hoal scorer, Gotze is not expected to do the Germans any harm with Arsenal's playmaker, Mesut Ozil alongside other players such as Draxler, Muller etc expected to work it out for them. They have got one of the best goalkeeper in Neuer and perhaps a stable defence.
In summary, only one winner will emerge but you can be rest assured it is coming from this group of teams unless you disagree. However, there are second grade teams who could spur surprises at the World Cup. Perhaps the Super Eagles or any of the African countries will shock the world. But there are teams such as Portugal and Belgium which could also be regarded as prospect. I am not a believer of the English national team but you never can tell.
Comments
comments
Follow Mobizone