Some Android Apps for Child.
There have been a debate over making the world a safer place for a child to live especially when you consider the ever increasing growth in mobile technology.
Many individuals in this part of the world now own a smartphone and while we also give out our phones to our children to play with, there are certain ways we can help them make the best out of the use of smart phones.
Kudos to app developers who keep researching and developing innovative apps. On this Children's day, we will talk about some educational app on one of the most popular mobile operating system, Android, that are most useful to children. Some Android Apps for Child
AniWorld Lite
AniWorld Lite is an excellent app for kids aged one to five. It teaches kids the names of different animals and gives them a chance to feed and pet them. While the app itself is very basic, it's the "Hey, pet me" feature that will have you and your kids rolling on the floor.
HomeWork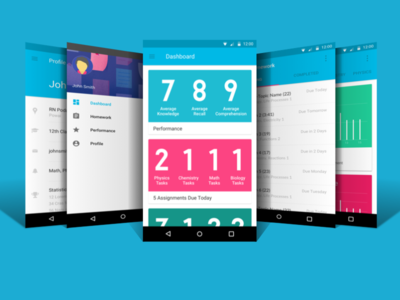 HomeWork is not a fun app, it's a helpful one and aimed at the older kids. Using this free app they can schedule homework and lessons, set reminders, plan for exam revision, and manage their time more effectively. It works well on a tablet, supporting both screen angles, and is extremely intuitive to use.
Famigo Sandbox
Famigo Sandbox is a brilliant, and free, way of making your Android device safe for your kids. It includes a free app of its own for kids to play as well as listing certified safe apps for parents to browse and choose from. There are no ads or in-app purchases and you get shown games and activities that are platform and child specific.
iStory Books
Free books complete with voice-over, pictures and alternative languages. Fancy teaching your tot Spanish? There's a Cinderella for that… iStory Books is a simple but sweet app that's good for entertaining the kids. Eleven free books are included from the get go with new ones added every two weeks.
ABC Kids
ABC Kids is an educational app. It focuses primarily on phonics, learning the alphabet, and a little bit of writing. There is also letter matching, upper and lowercase, and word association. The interface makes it harder for kids to exit the app. Otherwise,iStory Books
Amazon FreeTime
Amazon FreeTime is one of the newer kids apps. It boasts a collection of over 10,000 children's books, TV shows, movies, and other content. Parents can set age restrictions to make sure they're kids are seeing the appropriate content. Additionally, parents can set time limits that prevent kids from using it all day long if needed. It is a monthly subscription service, though. A single child ranges from $2.99 to $4.99 per month (depending on if you have Amazon Prime). A family plan goes for $6.99 to $9.99 per month (same restrictions).
The list goes on and on and you can as well search Android Google Play for more kids app. Also, if you know of any not listed here, kindly drop on comment box.
Happy Children's Day
Comments
comments
Follow Mobizone